veadotube mini
A downloadable tube for Windows, macOS, and Linux
veadotube mini is a lightweight, easy-to-use pngtuber app. if all you need is a simple program that lets you switch between two images as you talk, then this program is for you!
if you have any issues, read the help page!
also please be sure to read the terms of use before using the app!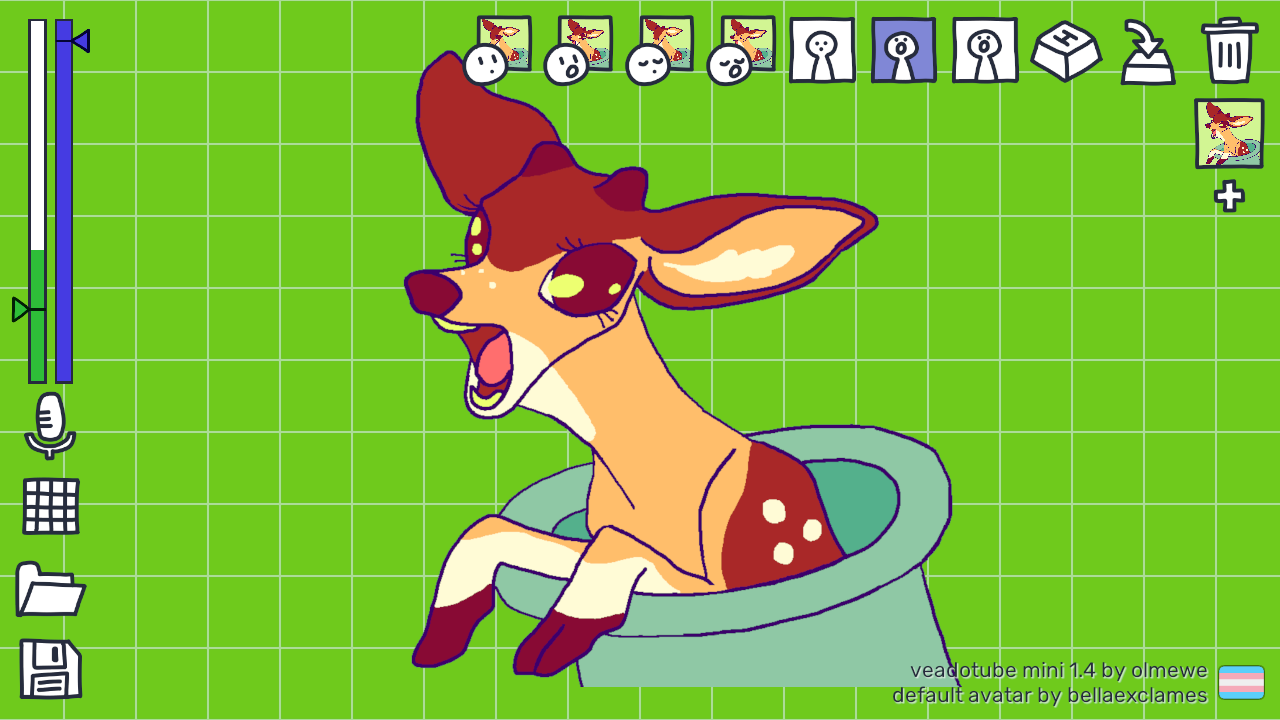 easy setup! simply select the desired microphone, slide its sensibility up and down until it works for you, add two pictures of your character, and you're set.
add some spice to your avatar! add two additional frames for eye-blinking, let your character jump and/or shake when they talk, this kinda stuff.
switch between avatar states. you can add diferent expressions for your character, and alternate bewteen them using hotkeys. you can use your xbox controller or a MIDI device to switch between states, too!
GIFs and animated PNGs are supported! along with the usual static PNGs and other image formats.



this is part of veadotube, a soon-to-be app suite meant to make it easier to create 2D virtual avatars :] visit the official website for more info!
the mascot above is Tube the deer (they/them), designed by bella!.
Download
Click download now to get access to the following files:
veadotube mini 1.4 - windows 64-bit
45 MB
veadotube mini 1.4 - windows 32-bit
40 MB
veadotube mini 1.4 - linux
52 MB
veadotube mini 1.4 - macOS
51 MB
[OLD VERSION] veadotube mini 1.3c - windows 64-bit
34 MB
[OLD VERSION] veadotube mini 1.3c - windows 32-bit
31 MB
[OLD VERSION] veadotube mini 1.3c - linux
38 MB
[OLD VERSION] veadotube mini 1.3c - macOS
40 MB